Did you miss me? So did my husband and kids! I've been so busy with preparing for conferences and then doing parent/teacher conferences both last night and tonight that I've barely had a chance to eat let alone blog! Conferences are mostly over - have two more after school tomorrow and then it's done!
No big surprises, although I did have my first parent ever break down in tears. I am a sympathy crier, so as soon as she started I had to choke back my own tears. She was crying because I told her I was very concerned with her kiddo's progress. Apparently she's heard this in pre-k and K but no one ever actually did anything for him, so he's skated along on the border for 2 years. I assured her that we are going to figure out what is going on and she was happy to hear that we are actually going to move onto testing and find something to help him.
While I've been busy I've been boo'd by several different people! My friend Kaci from
Mrs. Hoffer's Spot
was also boo'd, so we are combining our posts! Here are the super-kind, amazing bloggers who boo'd us - go check them out!
Tania from: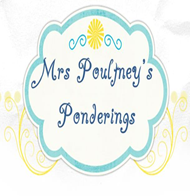 Melissa from: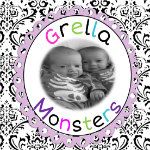 Lisa from:

And Sara from:
Heidi from:
There are actually two linky parties for being boo'd - one from Sara over at
2nd Grade Pad
and the other from Tori at
Tori's Teacher Tips
. Check out both because you'll find some wonderful blogs looking through all the links!
We are going to exercise our perogative and pull from both linky's rules (haha
Greg
, you're rubbing off on me! I'm in charge just cause I say so!) so here are some of our favorite October things:
1. Oh the books! Absolutely love these for October read alouds:
2. A few October appropriate products from my store:
And one from Kaci's:
3. Some of our favorite October activites:
And here are the bloggers we are boo'ing in turn!
Staci from
Going Nutty!
Janaye from
Tales of Frogs and Cupcakes
Lisa from
Teaching Kindergarten Kiddos
Nicole from
Who's On First
Erica from
The Eagle's Nest
Alright, I am hitting the hay early tonight - two late nights in a row and my firsties will be running the class while I am drolling in a corner somewhere (although heck, I have some little girls who would make fabulous mini-mes lol - give them some stilts and you'd hardly know the difference!)
Before I sign off, can I ask you a favor? I am writing a grant for activities/materials to promote listening skills. If you know of any sound effect books where kiddos need to listen for their parts to do a certain sound or say a word (like in "The Little Old Lady Who Was Not Afraid of Anything") or cds or
anything
like that, please Rustle Up a Response below. I am wearing out Google trying to find all these things, but I bet you all know plenty! Thank you in advance!!
One more thing! Kaci is having a fabulous giveaway for a personalized Thirty-One bag and a bunch of other great prizes - including your choice of anything from my TPT store! Make sure you head over and enter!!