I've gotten awards from several lovely bloggers lately and I want to say a big thank you! I love knowing that you're enjoying my blog!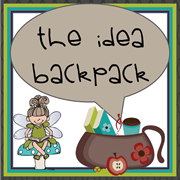 The deal is that I should thank the people awarding me (done) then share some things about myself.
Well, I'm reserving this one for a future date. Next time you're reading this blog and I slip in a picture of my kids/dogs/cats/husband or a non-teacher related story, just remember that I didn't share today - this will be like a "Get out of jail free" card lol!
Now, I'm supposed to pass this along to others but what I want to do is allow you to link up your blog below. I hate trying to pick people to give awards to because I always feel like I'm going to leave someone out and besides, I'd like to take this opportunity to see some new bloggers that maybe I'm not following yet. I'd love to have some new reading material :) So feel free to link up - whether you've received an award previously or not - no rules here at all!