I've been tagged by three sweet ladies in the new round of tag that's going round the bloggy world! They are all new bloggers, so be sure to go give them some follower love! I was first tagged last week by Simone at
Busy as a Honey Bee
but I was a bad blogger last week and didn't get around to playing. I was also tagged by Kaci from
Mrs. Hoffer's Spot
(coincidentally, she is also an Oklahoma blogger!) and Valerie from
EnRiching Kinders
.

Now, it seems like I have shared everything about my life already, but just in case there's someone out there who really would like to know even more about me, here are my answers to the questions Kaci posted:

1. What made you want to be a teacher?

I have wanted to be a teacher since I was just an itty bitty thing. I played teacher with my dolls and stuffed animals, then graduated to my baby brother. When I grew up however I questioned
whether it really was my choice or if I had been influenced by my mom to choose teaching. I
decided to try the military instead. Having babies in the military is very hard - my husband and I were constantly gone and some days our daughter spent 13 hours in day care because of our schedule. I knew I didn't want daycares to raise my kids, so when I got pregnant with my second child I decided to get out. When I looked around to decide what I wanted to do, I kept coming back to teaching, so I went back to school for my degree. Now I know it was the right decision, but I'm glad for all of the life experiences I had before becoming a teacher. I think I am more effective now in my "advanced" age than I would have been when I was younger!
2. What is your most used school supply?

We go through dry erase markers like crazy! I am constantly running out, but it's not because we lose the lids or anything, we just use them every day!
3. Where is your favorite school supply store?

Staples at the beginning of the year and for dry erase markers (they have them on sale 5 for $1 periodically!) but Sam's Club for card stock, ink and laminating sheets.
5. What is your favorite standard to teach?

This is kind of funny, because I would not call myself a math person, but I love to teach math! If I had to name one standard, it would be Measurement

(

First Grade 1.MD.2

.

)

with standard
and nonstandard units. It is absolutely one of my favorite lessons to teach. I also love teaching data analysis - it is so easy to work graphing into our day-to-day activities, it almost doesn't seem like teaching!
6. What is your most memorable moment in teaching?

Taking my

kinders

to the

OKC

Zoo for a field trip. I knew none of them had been there before, what I didn't realize was that one of the Dad's had

never

been to a zoo either. It was a toss up as to who enjoyed the trip more - Dad or son! It was one of those moments that I know they'll remember forever and I felt so good to be a part of that.
7. Do you create on TpT? If so, what is your favorite item?

I do, so far I have a lot of "I Have... Who has...? games up for sale. I absolutely love that game format! It is perfect for reviewing concepts, or using for transitions! I also have Roll & Cover boards for addition and subtraction, the most recent of which is this dinosaur themed one that I know my boys will be crazy about!
I love my Roll & Graph games too, they are a great way for my kiddos to practice making their own graphs. I just finished this Farm Animal one tonight:
8. Do you use centers? If so, how do you manage them?

I did in Kindergarten, and they were free choice centers. This year we don't do "centers" but we do tabletop rotations and each students goes through each table activity. Usually it's just 15 minutes at each station. I group my students heterogeneously so that some of my higher ones can help my lower ones - they generally do a really good job of teaching each other!
9. What are your big plans for summer?

I am attending a week of Great Expectations training which should be a lot of fun! Other than that I am lazying about with my kids, going to the pool and reading a ton! I also plan on creating more stuff for my classroom - I should know what grade I'm getting before the end of the school year!
10. Are you counting down to summer?

We have about 30 odd days - I keep losing track lol! I will start an official countdown when I come back from vacation next week (we are driving to California for my sister-in-law's wedding - so glad she's getting married since right now we have the exact same name!)
I picked just a couple of Simone's questions to answer, since I didn't want this to get too long:
1. If you are married, getting married or dream of getting married, where did you take a honeymoon to? If you aren't married where are you planning on going or where would you like to go?

We got married while we were still in training in the Army. It was Labor Day weekend so we got a pass to go off post, but we couldn't actually go any where! So I guess you could say it was the Marriott in El Paso, TX lol! By the time our first anniversary rolled around, we already had our daughter, so we haven't really had a chance to have a make-up honeymoon - maybe for our 20th anniversary!
2. What does your hubby/boyfriend/significant other think of your blog and do they read it on a regular basis? Or is your blog your domain alone?

My husband says he looks at my blog once in a while, but I talk to him about school stuff so much already that he's not too interested in reading more!
3. What was the last thing you bought at Target!!!???

Valentine's Day stuff - our closest Target is over an hour away so I don't get to shop often :(
4. Do you sing in the car? In the shower? I sing in the car and at home. I sang in the choir in high school and always thought I had a nice voice. Then my daughter started singing and I realized that I have an okay voice and she has an amazing one! Don't I sound like one of those crazy American Idol moms who think their kids sings well when they don't?! I swear, I've recorded her singing and she really is good - I'll have to see if I can upload a video for you all to listen to one of these days! Maybe we can make her the next internet sensation lol!
5. What inspires you each day?

My students and my own kids. There's not a day that goes by that one of them doesn't amaze me with an insightful comment, make me laugh, or make me want to cry. I am constantly in awe of how they are growing and changing day by day. I pray every day that I can live up to the responsibility of being their teacher this year (or their mother for life for my own 4!)
And here are just a couple of the questions Valerie asked:
4. Do your friends and co-workers know that you blog?

They do, but none of them actually follow me lol. Sometimes they'll see something in my classroom and ask "Where did you get that? I want one!" and I'll say, "I shared it for free on my blog, all you have to do is download it." To which they reply, "Can you just email it to me?" Sigh...

5. How many students do you have in your class?

I have 19 right now. I have been hovering between 18-21 all year. Just the perfect size in my opinion!
9. Do you plan on being in the classroom until retirement?

I have no plans to enter the administration field as of now. I enjoy teaching too much to think of changing. However, when I start getting older and can't bend, kneel and squat as I need to in order to teach the little ones, I'll probably have to move to something besides being a classroom teacher.
Ok. here are my questions to answer, and the bloggers I am tagging!
1. What show are you most looking forward to watching next fall?
2. Share a picture of your favorite pet.
3. If you couldn't teach any more, what would you do instead?
4. What's the one thing you have to do each morning before going to school or your day is ruined?
5. Do you snack while blogging? Post a picture of your snack of choice if you do!
6. If you could spend an entire day doing anything you wanted without having to worry about housekeeping or teaching stuff piling up, what would you do?
7. If you could bring back any canceled show. what would it be?
8. Do you teach with themes? If so, list the themes you have left to teach this year.
9. What is your least favorite thing to teach?
10. If you could eliminate one pet peeve in your classroom, what would it be?
Alright, here are the 9 blogs I'm tagging: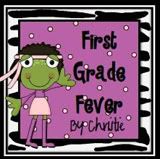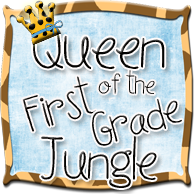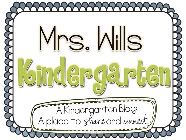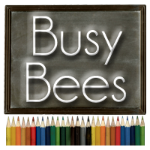 These next two blogs are having great giveaways right now - be sure to hop on by The Kindergarten Center for a free Pete the Cat unit! Rowdy in Room 300 is giving away a year's worth of themed ten-frames! Hurry over to both blogs to find out how to get your freebie!