Wow, what a weekend! Sorry I'm a day late in posting the giveaway winners, but I do have the results now:
In 3rd place was Heather! She wins a copy of my
Valentine's Day Math and Literacy Unit:
2nd Place:
In second place was Rachel! She wins the clipboards AND a copy of my
Valentine's Day Math and Literacy Unit!
1st Place:
The 1st place winner was Beth Ann! She wins the rag wreath and a copy of my
Valentine's Day Math and Literacy Unit!
Thank you to everyone who entered! I am so grateful to each of you for following my little blog!
The latest thing going around bloggyville is a game of tag apparently! I've been tagged by Rebecca from
Teaching First
, Laura from
Kinder Kraziness
, Cheryl from
Crayons and Curls
AND Staci from
Going Nutty
!
I must be really slow to have been tagged by so many people! Guess I need to exercise even in bloggy world!
Here are the rules for playing this game of tag:
1. You must post the rules.
2. Post 12 fun facts about yourself on the blog post.
3. Answer the questions the "Tagger" sent you in their post, then create 12 new questions for the people you tag.
4. Tag 12 people and link them on your post.
5. Let them know they've been tagged!
Okay, I'm going to try to make this super short and sweet, here are my 12 fun facts:
12. I was in the Army for 3 years.
11. I met my husband in the military - he's still in :)
10. My husband proposed after 3 weeks and we got married a week later!
9. We've been married for 13 years now!
8. We have 4 wonderful children, but I wouldn't quibble if God decided to send us another girl!
7. My oldest is in the city spelling bee tomorrow! Cross your fingers for her please!
6. I am usually late for nearly everything, even when I try to be on time my children usually end up sabotaging me!
5. I have been hounding people about watching the
"Touch"
series premiere because I liked it so much that I'm dying to have people to talk about it with! I can't wait until the end of March to see more!
4. I like to eat vegetable dip without chips - the kind with Knorr soup mix and sour cream - I just mix up a container and eat it with a spoon!
3. My idea of an ideal weekend is to spend it at home, curled up with a book and my electric blanket!
2. I am a cheap date - I drink very infrequently so it takes very little to make me tipsy! 2 glasses and I am giggling like a loon and not making much sense at all.
1. I tend to lose track of things - like my purse, which I've left at a McDonald's and a Carl's Jr. and got back both times with all contents intact! This is the reason that I do not have a cell phone of my own - chances are I would "set it and forget it" within a month! By the way, I say "Uh oh, I set it and forget it again!" all the time in class and my kiddos know that's the cue to start looking around the room for whatever I'm searching for - thank goodness for little helpers!
Wow, since I was tagged by so many people, there's no way that I can answer all of their questions! I will use Rebecca's questions since she tagged me first!
1. What is your favorite t.v. show?
Glee! I have all the cds and I love watching the show!
2. What was your favorite food as a child?
My mom was Dutch and she made a lot of Dutch food - my favorite was the oliebollen that we only ate on New Year's Day!
3. What is one of your favorite quotes?
Ohh, hard one! There are so many I love, but I'll have to pick this one:
4. What is your favorite season of the year?
Depends on where I'm living! I've lived in Germany and Canada and grew up in Illinois and I loved winter in all of those places! Here is Oklahoma there isn't much difference between fall and winter! So I guess Spring time in Oklahoma is the best.
5. If you could have any technology in your classroom, what would you ask for?
I have all the technology I need now - Smartboard, Elmo and some student laptops and desktops!
6. If you could ask a person from history about a past event who would it be and what event would it be?
This is a tough one! I'm torn between talking to Marie Antoinette about her "Let them eat cake." comment or talking to Joan of Arc!
7. What is your favorite dessert?
Brownies! Or...Baskin Robbins Peanut Butter and Chocolate ice cream!
8. What is your best quality as a teacher?
I enjoy teaching and try to make it fun for both me and the kids - they learn so much more when they are enjoying themselves!
9. If you had one piece of advice you could have give a new blogger what would it be?
Reading other blogs is great - but commenting on them is what will get you noticed!
10. What time do you usually get up for work?
7:20am - give or take 10 minutes depending on how many times my husband hits snooze!
11. Where would your dream vacation be?
I would love to go to Alaska or Australia!
12. What is the last book you read? The 3rd book in one of my new favorite series!
Ok, now the 12 questions I want my taggees to answer:
12. If you could meet anyone in the world, who would it be and why?
11. If you could visit anywhere in the world, where would you go?
10. What's your favorite school night dinner?
9. What one item could you not do without in your classroom?
8. What one item would you love to have in your classroom?
7. If you could change one school rule, what would it be and why?
6. Which subject do you like to teach the most?
5. What one accomplishment are you the most proud of?
4. Where's your favorite place to shop for school stuff?
3. Describe your ideal day in the classroom.
2. Name a secret vice.
1. What adjectives would your closest friend use to describe you?
Ok, here are the bloggers I'm tagging!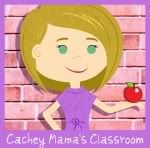 Whew! Alright, that's it for me for tonight - I'm off to quiz my daughter on spelling words while I fold laundry! Oh what a glamorous life!
Question of the day:
When is (or was) your 100th day of school? I'd love it if you left me a comment answering!